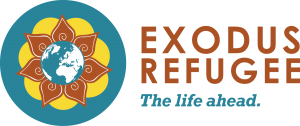 Next Welcome Team training session is Sunday, April 8th at 3pm at New Hope.
Anyone interested should come! Exodus has a Kareeni family from Burma arriving in Indianapolis on April 26th. They would like to live on the north side so Exodus naturally thought of us! If you're interested or have questions, contact team leader Ginny Zimmerman HERE.
The Welcome Team supports a refugee family in the Indianapolis area by collecting needed items for their new home, helping them get settled, making meals for them, helping them navigate the bus system, going through confusing mail, and anything that may come up as they get used to living in a entirely different culture. We are currently forming our Welcome Team.
You may also get more information about Exodus Refugee Immigration by visiting their website.