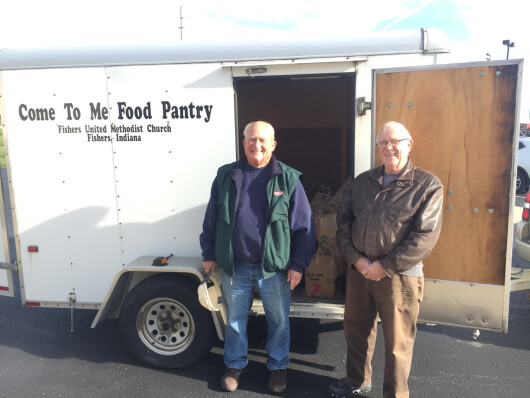 The "Come to Me" food pantry is located behind the United Methodist Church on 116th street. Families can get assistance from the pantry once a month, and the pantry gives them a full week worth of food (all meals and snacks) as well as laundry and personal care products. So, for someone in need, this is a huge blessing.
New Hope has been sending food once a month since January of 2012. Their needs vary, but they can always use canned pasta, canned fruit, tuna, boxed dinners (hamburger helper, etc.) pasta, peanut butter and jelly. They are always thankful for what we send. In addition to collecting food, there are many volunteer opportunities available as well.
For more information please contact Pam Howard via e-mail.