Yes, There Are Still Heroes In The Sports' World.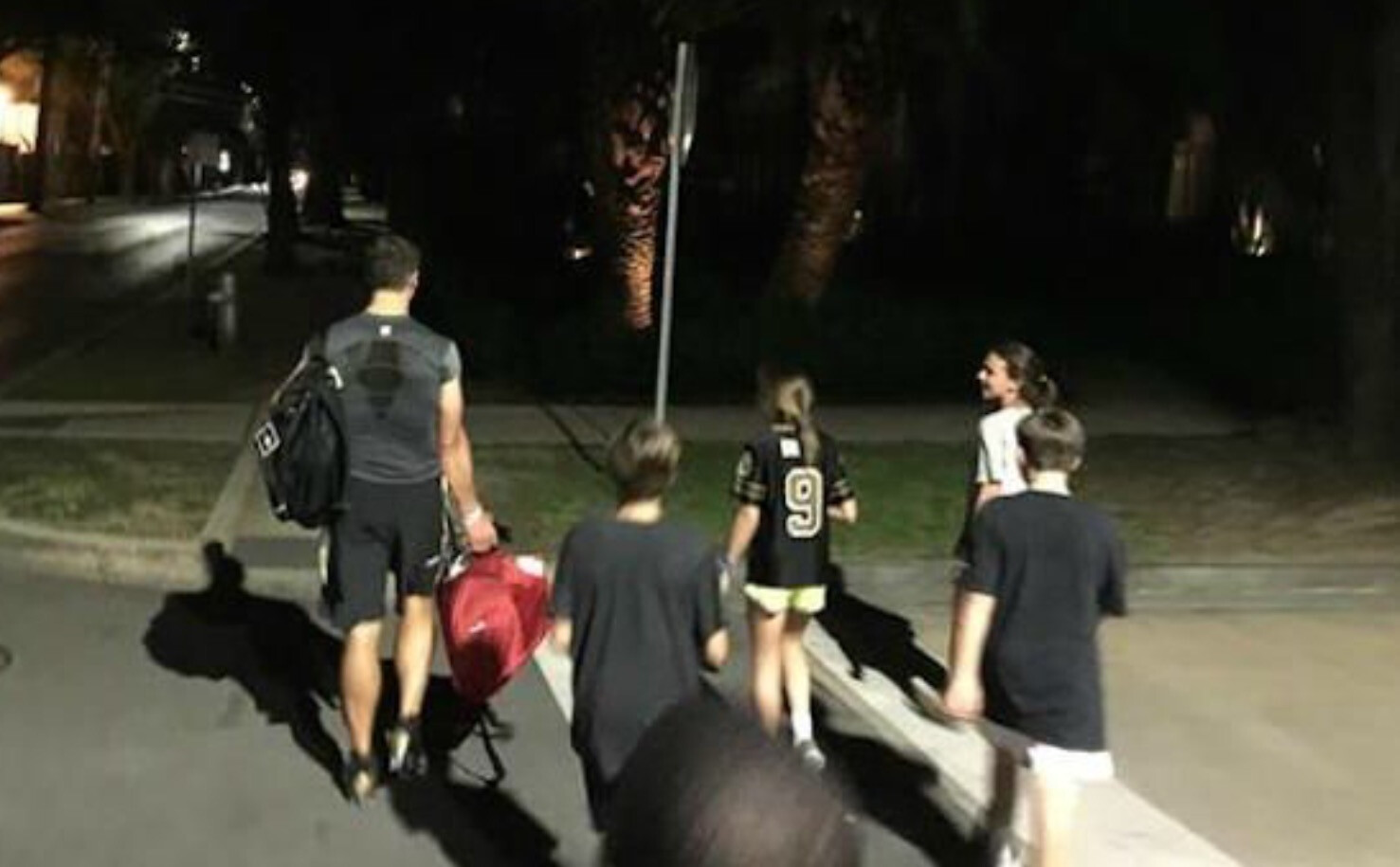 I will be up front with you. I was born a Boilermaker. I have been attending games in Mackey Arena and Ross-Ade Stadium since I was a little boy, and I am an alum, to boot. If that's not enough to prove my loyalty to the Old Gold and Black, we sent our three sons there. So, if there's a bit of bias in what you are about to read, so be it.
I've been a sports fan all of my life, too. As a kid I idolized stars like the Reds' Hall of Famers, Johnny Bench and Joe Morgan; and Rick Mount and Bob Griese (both Boilermakers, of course). To this day, even in the age of the big sports' networks and fancy sports' websites, my morning routine still includes reaching for the sports' page of the morning paper while downing my granola and orange juice.
But while I can't cite any studies to prove it, the headlines in the sports' pages of today are more discouraging then when I was a boy. Every other day, it seems, there's a headline about an athlete's arrest, or use of a banned substance, or mistreatment of a woman, or poor choice of words, or lack of respect for the game. In our time the sports' pages still include box scores and articles about the next big game, but way too many stories about court cases and poor character.
The truth is, however, these discouraging headlines don't reflect the character of all of the athletes who play the games we love to watch. There are many who still do it right.
Drew Brees, the New Orleans Saints quarterback, is one of them. A Boilermaker, of course.
Yesterday, I read this in Peter King's weekly column Monday Morning Quarterback:
I think the greatest football event of the emotional Katrina anniversary weekend in New Orleans, next to the Saints practice at Tulane in the heart of the city Friday night, was what happened after practice. Drew Brees signed autographs and took selfies with fans—every fan who wanted one got an autograph, one observer said—from 8:40 until the lights in the stadium went out at 10:10 p.m.; then, with the team gone, Brees chose to take his shoulder pads and helmet and walk down St. Charles Avenue, two miles to his home near Audubon Park. While on the way, he phoned up his Jimmy John's sandwich shop—he owns one in New Orleans—and ordered a number 9. (That's right: The Italian Night Club sandwich, his favorite, is his jersey number.) And a delivery person biked up and gave it to him on his walk home. After a few fans began the walk with him, Brees, in his practice pants and carrying his jersey and shoulder pads and helmet, walked through his adopted city, mostly alone, home. I mean, who does that? Brees loves that town, and he deserves a ton of credit for everything he's done that no one sees.
Know, this too, about Drew Brees. He is a person of faith who believes Christ calls him to a life of caring for others. The fact that he and his wife, Brittany, have given away millions of dollars to charities and their alma mater is but one example of how he walks the talk.
Drew Brees makes me feel like a kid again. Yes, there are still heroes in the sports' world.
Keep pressing on.